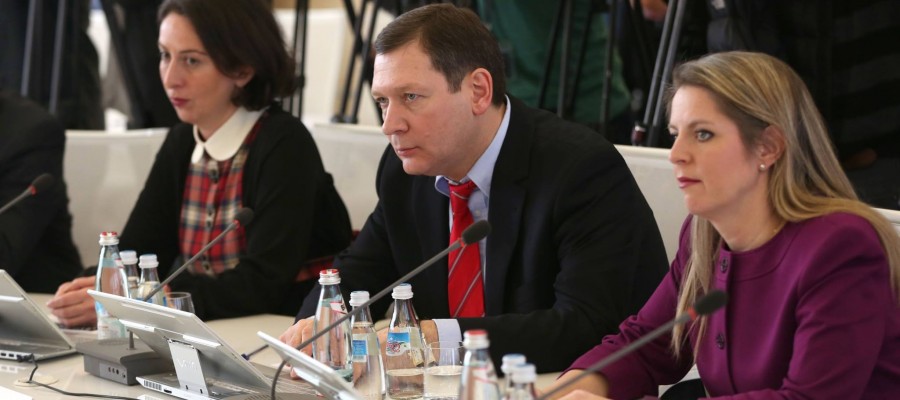 EUGBC took part in Investors Council meeting
The next in turn Investors Council meeting was held today, on 17th of February, chaired by Prime-Minister of Georgia, Giorgi Kvirikashvili.
The Investors Council meeting was attended by state officials, representatives of the local business sector and business associations, including EUGBC SG, Zviad Chumburidze.
Investors Council members discussed top reforms of agenda, such as Tax Administration, Increasing Attractiveness of investing in Georgia, Regional Development. As well as, Insolvency, Judiciary and Educational Reforms.
"Discussing agenda with you, including these issues, is our priory interest. Open communication between us and investors is vital for our country's development" –stressed Giorgi Kvirikashvili in his remark.