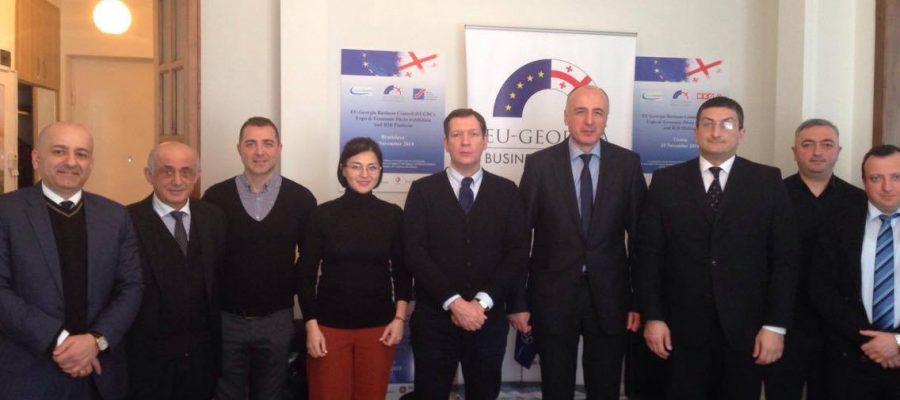 Designated Ambassador of Georgia to Denmark met EUGBC members
On 2nd of February, 2017 EUGBC hosted Mr. Gigi Gigiadze, Designated Ambassador of Georgia to Denmark.
During the meeting Mr. Gigiadze discussed with the representatives of EUGBC member companies different ways of possible cooperation between Danish and Georgian companies. As he stressed out, Denmark has remarkable experience in various field, such as renewable energy, agriculture, meat production, supporting start-ups, shipbuilding, bio and organic production etc.
Both sides agreed that the Georgian side need to make more active steps to encourage trade relations between the two countries. As Designated Ambassador to Denmark admitted, Georgia has huge perspective to advertise not only its industrial potential, but also its culture, history and heritage in Denmark and other Scandinavian countries.