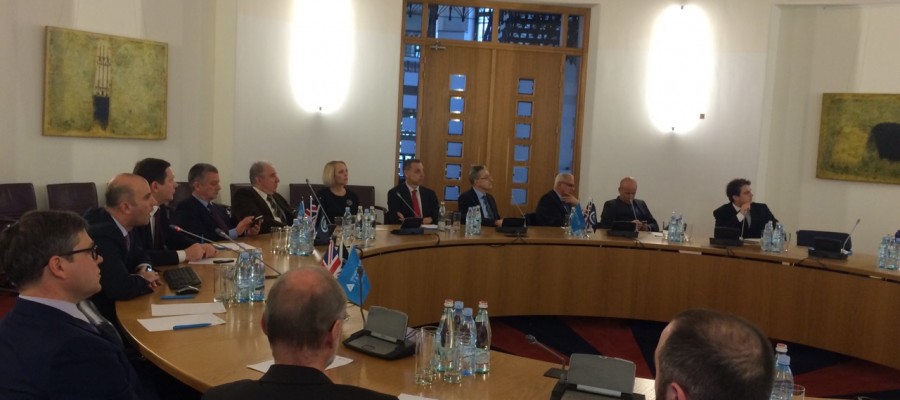 EUGBC organized regular Site Visit to TBC Bank Head office
EU-Georgia Business Council (EUGBC) has organized Site Visit at TBC Bank Head Office on February 12.
"Site Visit" is a regular project of EUGBC, which aims to further promote and familiarize European diplomats and Georgian journalists on the activities of EUGBC member business companies.
Following the presentation of TBC Bank, it was organized a tour in the Bank's Operations section. Invited guests also visited exhibition at the TBC Gallery.