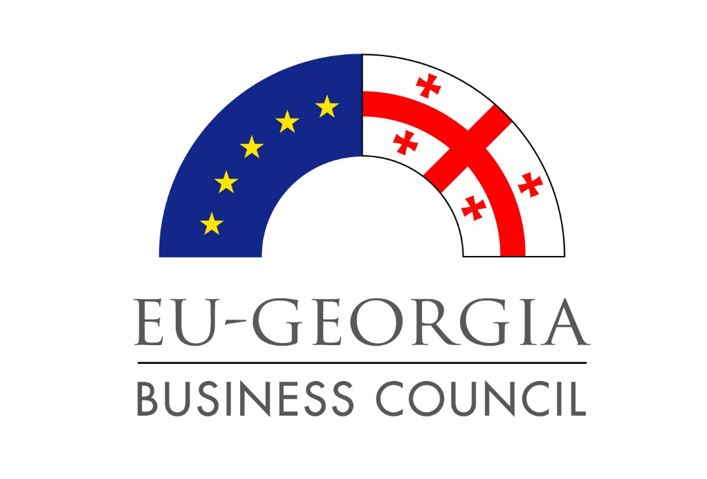 EUGBC organised the meeting of business community with Gunnar Wiegand, high official of European External Action Service, Chief Negotiator on Association Agreement with Georgia
The next round of the negotiations between Georgia and EU on Association Agreement (AA), integral part of which is the Deep and Comprehensive Free Trade Area (DCFTA), took place in Tbilisi on October 23, 2012. For this occasion Gunnar Wiegand, Director for Russia, Eastern Partnership, Central Asia, Regional Cooperation and OSCE of European External Action Service (EEAS), Chief Negotiator on AA with Georgia from EU side visits Georgia. EU-Georgia Business Council (EUGBC) took this opportunity and organised the meeting of the Members of the EUGBC Board and the DCFTA Working Group (WG) with EU official. The meeting took place on October 24, 2012 at the EU Delegation in Tbilisi. Head of EU Delegation to Georgia, Ambassador Philip Dimitrov took part in the meeting. At the meeting Gunnar Wiegand briefed the representatives of the business community on the progress in negotiations on AA between Georgia and EU. According to Gunnar Wiegand the AA can be signed by the end of 2013. However, for enforcement of the AA the Parliament of Georgia as well as the Parliaments of the EU member states and the European Parliament will have to ratify the document. EU official also informed that according his information, David Zalkaniani, feasible Deputy Foreign Minister will probably be the Chief Negotiator on AA from Georgia. Gunnar Wiegand encouraged the business community to engage in the dialogue with the new Government of Georgia and with the EU side on the issues affecting respective topics of DCFTA. He noted that the EU will also strongly encourage the Government of Georgia to maintain close cooperation and inform business on the developments on EU-Georgia economic relations, including DCFTA. Gunnar Wiegand also asked the EU Ambassador Phillip Dimitrov and Trade Officer, Virginie Cossoul to ensure that the members of the DCFTA WG are usually updated before and after the negotiation rounds.
At the meeting David Lee, Member of the EUGBC Board, Co-Chairman of the DCFTA WG and Tamar Khuntsaria, EUGBC Country Representative, Secretary of the WG briefed EU officials on the DCFTA Working Group goals and objectives, current activities and future plans. Tamar Khuntsaria also thanked the EU Delegation for hosting the meeting and facilitating business dialogue with the EU as well as for continuous support of the trade facilitation project of EUGBC. EUGBC's most recent publication on "How to Export Food Products of Non-animal Origin from Georgia to the EU Market" prepared and released by EUGBC with the support of EU Delegation was also presented to the participants of the meeting.
At the meeting, the business climate in Georgia, as well as business's views on the new Government of Georgia and current political developments were also discussed.
Gunnar Wiegand together with the representatives of the EU Delegation thanked EUGBC for organizing such an interesting meeting. It was agreed to have similar meetings in the future.