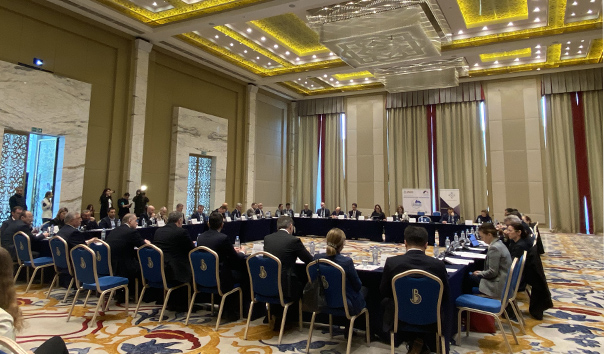 The first meeting of "The Black Sea Platform" Honorary Council
On March 10, EU-Georgia Business Council with the support of the USAID Economic Governance Program organized the first Honorary Council Meeting of the "Black Sea Platform" (BSP).
One of the main objectives of the "Black Sea Platform" is to actively involve all relevant stakeholders and promote the implementation of EU's "Economic and Investment Plan" (EIP) flagship initiatives, support important projects/activities related to the Black Sea, as well as exchange information with all relevant stakeholders and discuss related issues in unified approach.
The following issues were discussed during the meeting:
• Submarine electricity cable between Georgia and the EU;
• Submarine Fibre optic cable;
• Ro-ro ferry connection between Poti and Constanta;
• Digitization of the middle corridor;
• Increasing of capacities of the existing ports in Georgia/timelines;
The Honorary Council meeting was attended by representatives of the Ministry of Economy and Foreign Affairs, as well as other relevant state agencies, heads of the European Bank for Reconstruction and Development, the World Bank, heads of diplomatic missions, experts and key sector companies and business associations.