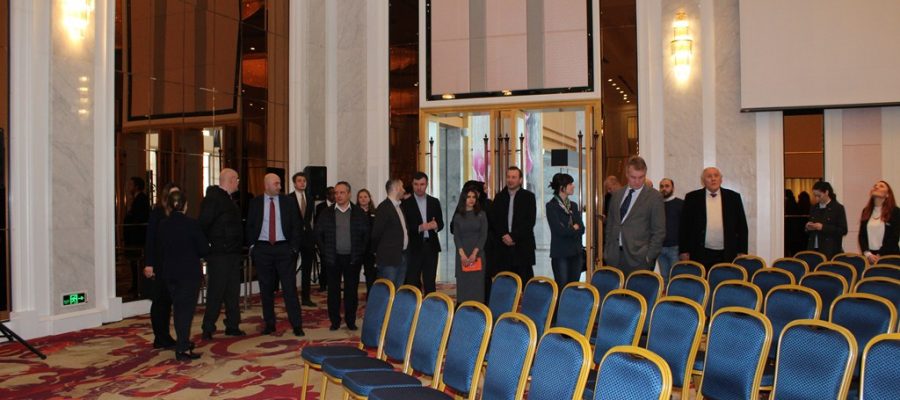 Site Visit to Hôtels & Préférence Hualing Tbilisi
On February 14, 2017 EU-Georgia Business Council organized Site Visit to Hotels & Preference Hualing Tbilisi.
Event was attended by representatives of diplomatic corps, EUGBC members and journalists. The visit started with a short tour in the Hotel, as well as, in recreational Area of the hotel. After a short tour all guests gathered in Ballroom followed by the presentation of Hotels & Preference Brand, Hualing Group projects together with Hualing Kutaisi Free Industrial Zone.
Hotels & Preference Hualing Tbilisi is a 5 star Business Category Hotel with French touch located on the shorelines of the famous Tbilisi Sea. With a very welcoming interior, the Hotel offers 246 guestrooms and suites that provide comfortable and elegant stay. The Hotel's 10th floor comprises high category rooms. For privileged guests, the hotel offers Club Lounge "Club Preference".