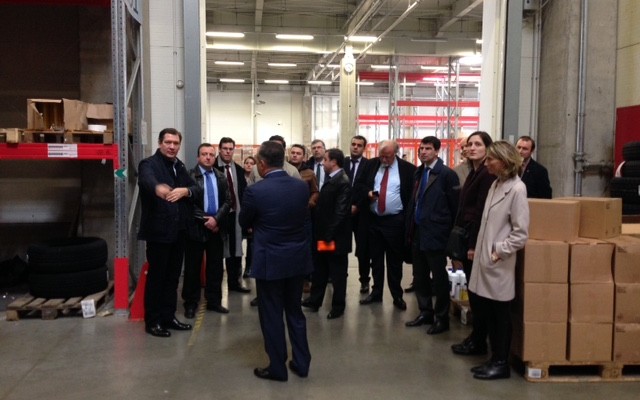 Site visit to Gebrüder Weiss Georgia
On November 4, 2016 EU-Georgia Business Council organized Site Visit to Gebrüder Weiss LLC Georgia, in Tbilisi.  EUGBC members and foreign diplomats took part in the activity.
Presentation about company's history and activities in Georgia was delivered by General Manager, alexander kharlamov. He also talked about company's present services and future plans in whole region.
Gebruder Weiss, an Austrian transportation and logistics company, which began operating on the Georgian market in 2012, opened a new premium-class logistical terminal in Tbilisi on September 20, 2013. With 500 years of history, around 6,000 employees, 150 company-owned locations and a turnover of 1.28 billion euros in 2015, Gebrüder Weiss ranks among the leading transport and logistics companies in Europe.