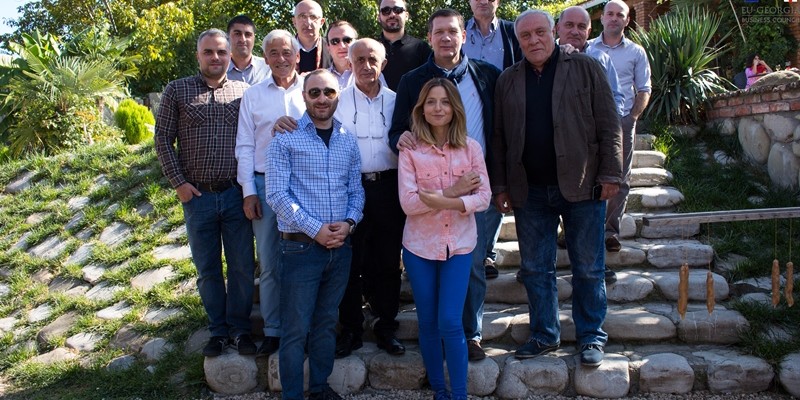 Site Visit to Château Svanidze
On October 1, EU-Georgia Business Council organized Site Visit to Chateau Svanidze, in village Mashnaari, near Sighnaghi, Kakheti  region of Georgia. EUGBC members and foreign diplomats took part in the activity.
Medieval Luxurious Chateau Svanidze is owned by Georgian luxury tour operator "TIKA TOURS", which is a new corporate member of EUGBC. The purpose of the visit was to inform visitors about company's activities and its planned projects.
TikaTours is a Georgian luxury tour operator for discerning travellers seeking life-changing travel experiences, which was founded by Tika Svanidze, who was born and raised in Georgia, but studied tourism and law in the Netherlands. The presentation about TIKA TOURS was delivered by Tika Svanidze and she talked about company's history, present services and future plans. After which the guests were offered to examine remarkable views of Kakheti region and to join the process of making traditional Georgian food. As well as, guests were able to taste Georgian wine made in traditional Georgian Qvevri, in Chateau Svanidze.
Established in 2001, the TIKA TOURS pioneered the concept of luxury travel in Georgia and the Caucasus region. Its luxury properties, including "Chateau Svanidze" create private ultra-luxury holidays at unbeatable value and make travel experience life-changing. After company's establishment in Netherland, TIKA TOURS opened its branch offices in Singapore, Amsterdam and Tbilisi. The company provides attention to the smallest details. Hence that, its team built a tradition of high quality service in Georgia.