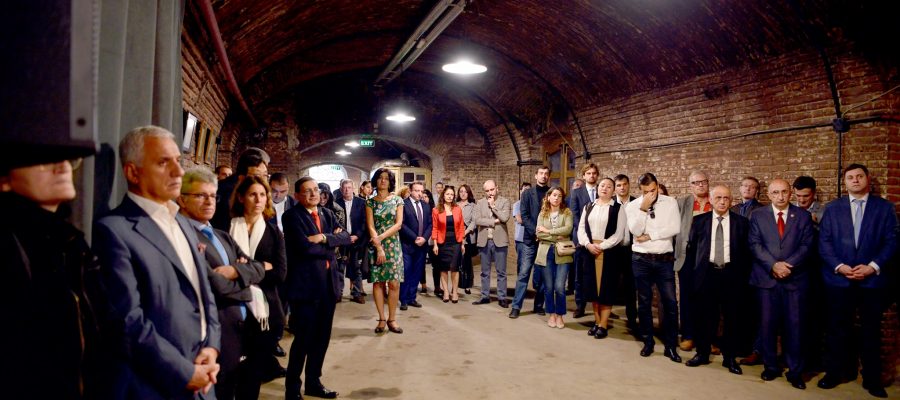 Site visit at the Wine Factory #1
On October 17, the EU-Georgia Business Council  organized a site visit at Wine  Factory # 1, attended by diplomats accredited in Georgia, representatives of the media and business circles.
The purpose of the meeting was to inform the  guests  about the history of Wine Factory # 1 as one of the unique cultural monuments of Tbilisi.
The program was aimed at touring the plant area, giving speeches, presentations and wine tasting.
 Zviad Chumburidze, Secretary General of the Council and Marketing and Communications Director of Factory # 1 – Alexander Kakulia addressed the public.
The presentation, given by the company  covered the history of the plant and its future projects.