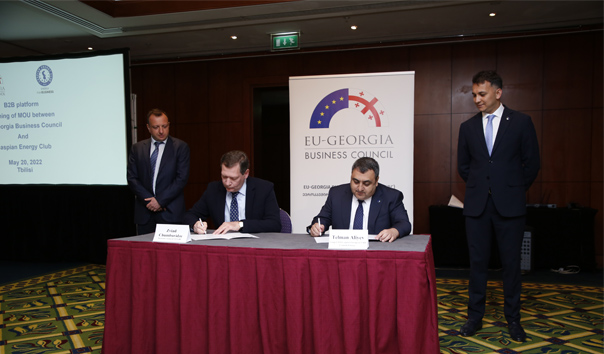 Signing the Memorandum of Understanding and B2B meetings
On May 20, 2022, the EU-Georgia Business Council organized a signing of Memorandum of Understanding between EUGBC and the Caspian Energy Club, as well as bilateral meetings (B2B platform) between Azerbaijani and Georgian companies.
Around 50 companies from the Georgian and Azerbaijani sides took part in the event.
The purpose of the meeting was to establish business ties between the parties and find ways for future cooperation.
The EU-Georgia Business Council plans to organize an Azerbaijan-Georgia Business Forum in Baku on June 29, 2022, which will be another facilitative mechanism for strengthening bilateral relations between the two countries.