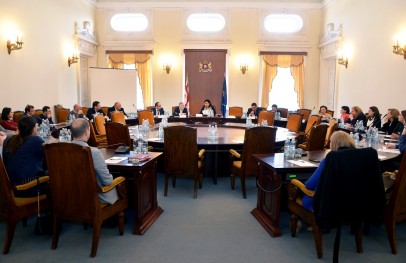 Scientific- Advisory Council Supreme Court held a meeting on private Law issues
On November 19, 2016 EUGBC management took part in a meeting of Scientific- Advisory Council of the the Supreme court on the issues of private law. The session was led by head of Civil Chamber of the Supreme Court, Mzia Todua.
The participants discussed the activities of financial institutions, in particular stemming from insurance and banking relations. Participants also discussed features of disputes entailed from turnover of securities, as well as legal aspects of using properties for mortgage. Participants also discussed the concept of establishing special council on commercial and tax issues initiated by the Ministry of Justice .
The meeting was attended by the representatives of all three courts of civil judge, as well as, the banking and business sectorand Deputy Minister of Justice. Following the initiative of EU-Georgian Business, the dialogue with judicial authorities will continue on a regular basis.