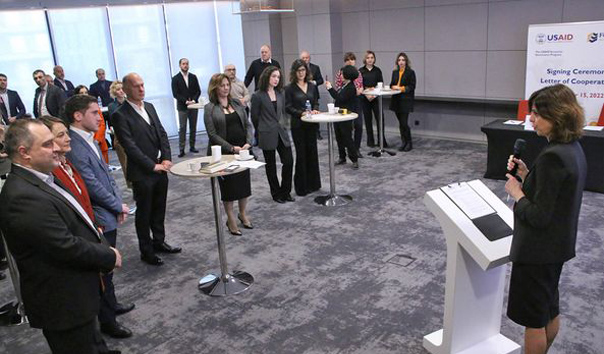 Promoting the development and awareness of the capital market
The EU-Georgia Business Council participated in the event dedicated to promote the development of the capital market and raise awareness about this field.
During the event a cooperation document was signed between the USAID Economic Governance Program and Foresight Investment Group.
Within the framework of cooperation, informative video material about the capital market will be created and disseminated through various communication channels, and joint activities will be planned with various universities to increase the interest and involvement of students and academic staff in the direction of the development of the investment field.
The capital market reform, aimed at creating alternative and innovative sources of access to finance, is one of the priorities of the USAID Economic Governance Program.
EUGBC wishes success to Foresight Investment Group in the implementation of the mentioned project.