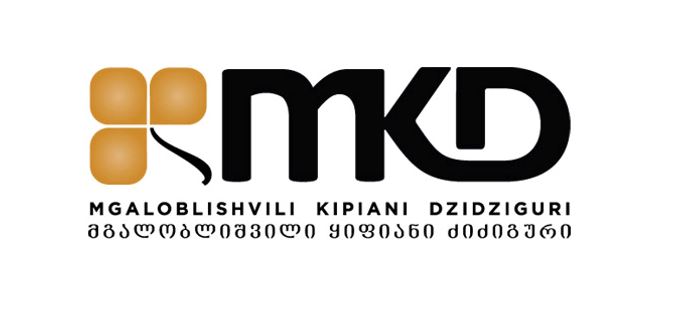 MGALOBLISHVILI KIPIANI DZIDZIGURI (MKD) RANKED BY CHAMBERS & PARTNERS
Chambers and Partners, the most renowned global legal directory, has yet again recognized Mgaloblishvili Kipiani Dzidziguri (MKD) as one of Georgia's top law firms.
The Chambers Europe Guide ranked MKD for its expertise in the fields of general business law and dispute resolution.
Praising MKD's general business law practice, Chambers Europe notes that the firm is a 'solid team with a proven track record in handling market entry and exit issues, M&A and financing transactions, and general commercial advice. Often instructed by private investment funds. Also acts for global companies operating in regulated sectors as well as developmental banks. Well experienced in handling capital markets mandates. Noted for its track record in advising clients from the energy, construction and pharmaceutical sectors. Frequently works in co-operation with international law firms.'
According to the guide, MKD's availability and clear communication are highly appreciated by its clients, who praise the firm's 'practical advice and quick response' and describe it as 'one of the best choices in Georgia.' The guide also notes MKD's competence in dispute resolution, describing the firm as 'a solid practice noted for its high visibility on international arbitration cases. Often hired as local counsel by international law firms to assist with Georgian aspects of international disputes. Regularly advises on debt recovery and also handles enforcement proceedings, corporate, real estate and financial disputes. Routinely represents key players from the transportation and energy and natural resources sectors.'
Victor Kipiani, one of MKD's partners, is recognized by Chambers and Partners in the fields of general business law and capital markets as a 'widely respected lawyer notable for his expertise in project finance, capital markets and commercial law. He often acts for international banks and financial institutions.'
The guide also recognizes Irakli Mgaloblishvili, another MKD partner: '[He] always says correct things,' 'His advice is always very comprehensive and helpful.'
David Dzidziguri, MKD's managing partner, is listed by the global directory as a highly acclaimed lawyer and ranked as a Recognized Practitioner.
One of the guide's research sources also highlighted the client handling skills of MKD partner Archil Kbilashvili: 'He is always available to provide reasonable advice in the client's best interest.'
Natalia Babakishvili, one of MKD's lawyers, is praised for her experience of assisting international financial institutions with project finance, particularly in the energy sector, and is listed among 'Associates to Watch'. We are very proud to be ranked as one of Georgia's most reputable law firms, and remain firmly committed to maintaining the highest professional standards that this recognition reflects.