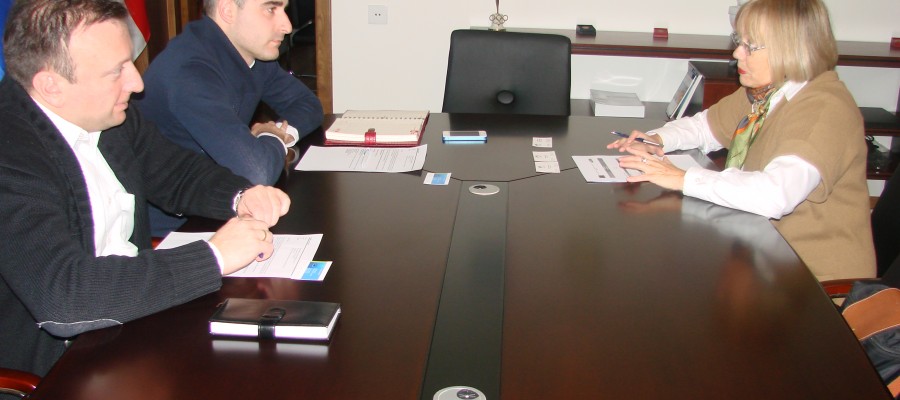 Meeting with Ms. Liesl Muenchon on the issues of Georgia's private sector support in AA/DCFTA context
On behalf of EUGBC, Mr. Valerian Gvalia, Senior Adviser and Mr. Giorgi Kachara, Projects Manager held a meeting with  Ms. Liesl Muench, Expert of SME Development strategies on November 7, 2014. Ms. Muench works under the European Commission funded project: EU Support to the Private Sector in the context of Association Agreements/DCFTAs (Georgia, Ukraine, Moldova). The project goals are: gap analysis in the AA/DCFTA context, evaluation of past/ongoing EU programmes, recommendations elaboration for the design of future EU support package.
EUGBC team members informed expert on the ongoing EUGBC activities and its action plan vis-à-vis supporting private sector capacity building, particularly to promote awareness raising of Georgian SMEs.