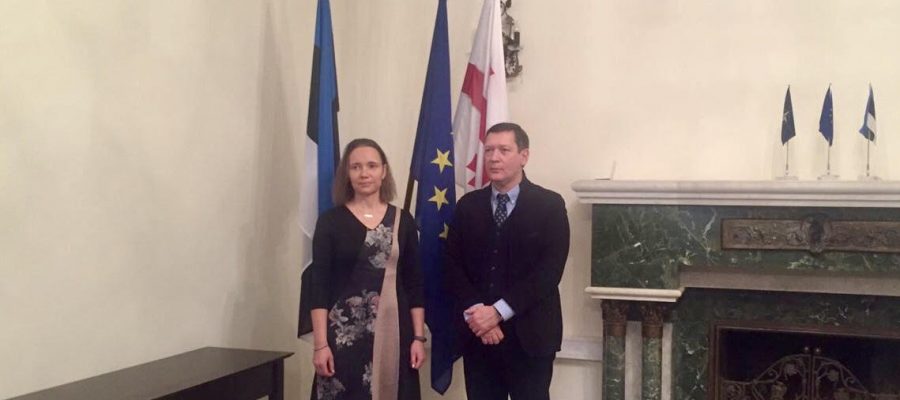 Meeting with Ambassador of Estonia to Georgia
Secretary General of EU-Georgia Business Council, Zviad Chumburidze held a working meeting with H.E. Ms. Kai Kaarelson, Ambassador of Estonia to Georgia.
During the meeting the sides talked about prospects of development of trade and economic cooperation between the two countries. They also expressed readiness to cooperate in possible future projects, such as promotion of temporary legal employment of Georgians in Estonia, as well as organizing Business Round Table in Tbilisi.