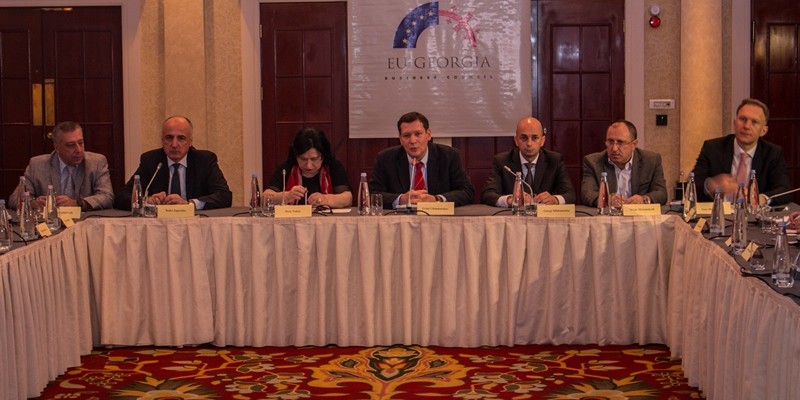 Meeting between Judicial Authority and Business Sector
EU-Georgia Business Council (EUGBC) organized meeting between representatives of Judicial Authority and Business Sector, on 6th of July, 2016. Deputy Chairman of the SUPREME COURT, Ms. Mzia Todua and Chairman of the TBILISI CITY COURT, Mr. Giorgi Mikhautadze took part in the meeting.
This was the first meeting held between Judges and businessmen. Both sides exchanged information about existing needs of Business and Judicial authorities in Georgia. Participants expressed readiness to make this kind of meetings regular.  The next meeting will be held at the beginning of 2017 presumably.