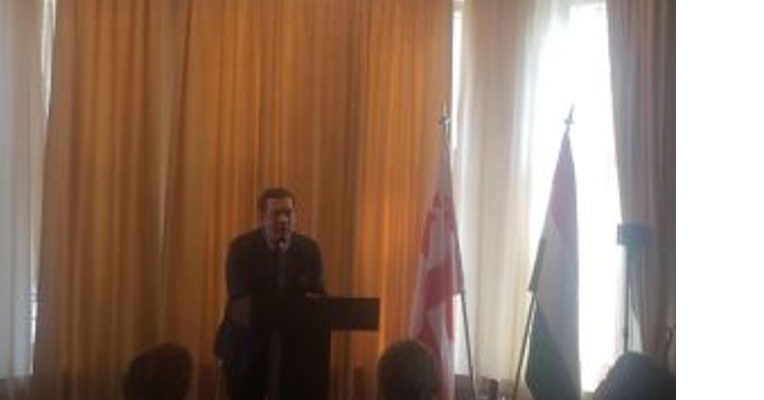 Georgia has increased financial support for Hungarian Universities' schoolarships
Zviad Chumburidze, as a Secretary General of EUGBC and representative of Selection Committee of Georgia's International Education Center, addressed the society gathered at the Hungarian Embassy in Tbilisi.
The protocol event was referred to the amendments of bilateral education programme in which the Georgian partner has increased quota and the financial support for Hungarian schoolarships (from 5 to 10 graduates). 
Mr. Chumburidze underlined the importance of education for the development of the country. As he mentioned, Georgian-Hungarian relations are special in this direction.
The event was serving the aim to support the bilateral study connection of the two country which is based on the Educational Exchange Programme between the Ministry of Education and Science of Georgia and Ministry of Human Capacities of Hungary 2017-2020. The event on the other hand, will offer extensive presentation on visa application system for SH scholars to make their visa submission more efficient and also gives them a chance to meet SH alumni to share experience and help them preparing their new scientific adventure.