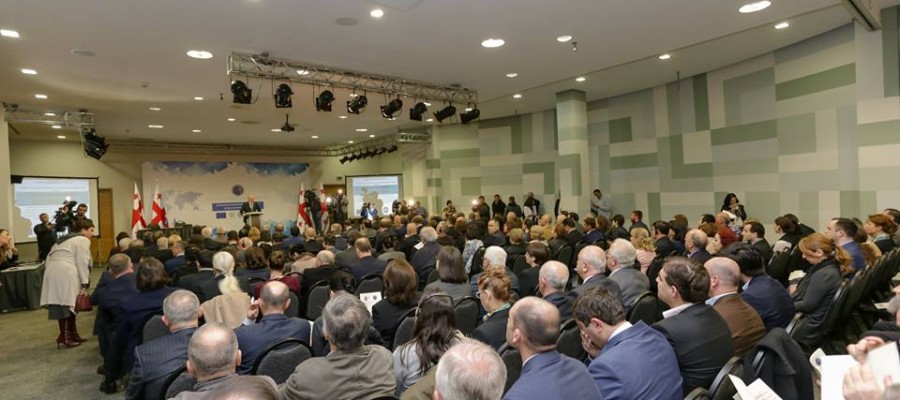 EUGBC took part at the Regional Diaspora Economic Forum
On October 13th EUGBC Secretary General Mr. Zviad Chumburidze took part at the Regional Diaspora Economic Forum held in Tbilisi. Within the framework of the event Memorandum of Understanding between the State Ministers' Office for Diaspora Issues and EU-Georgia Business Council was signed.  
Regional Diaspora Forum brought together a wide range of participants – the heads of regional Diaspora organizations, prominent academic circles, successful Diaspora entrepreneurs and investors from abroad, government officials and private sector representatives, international and non-governmental organizations. Participants discussed resolution of the most important challenges of transition and economic reconstruction of the region through mobilizing considerable Diaspora resources in support of the home Economy, ensuring that a good portion of the entire envelop for the benefit of the homeland.
Panel discussions held to identify Diaspora initiatives for reaching concrete goals for formulating effective, sustainable strategies for accomplishing tangible results.