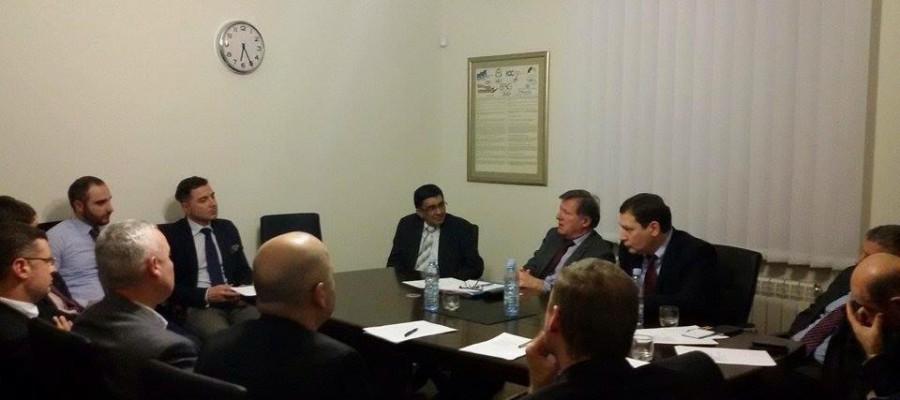 EUGBC organized a meeting with Ambassador Janos Herman, Head of EU Delegation to Georgia
EU-Georgia Business Council (EUGBC) hosted Ambassador Janos Herman, Head of the EU Delegation to Georgia on January 13. The meeting was attended by representatives of fifteen Georgian as well as European companies.
The meeting addressed several issues. The ambassador informed businessmen on the EU financial assistance projects dedicated to Georgia, also on the implementation process of the EU-Georgia Association Agreement and DCFTA.
EUGBC Secretary General Zviad Chumburidze has informed business community on the planned EUGBC Business Conference in Brussels in May 2015.
The meeting was closed following the Q&A session.