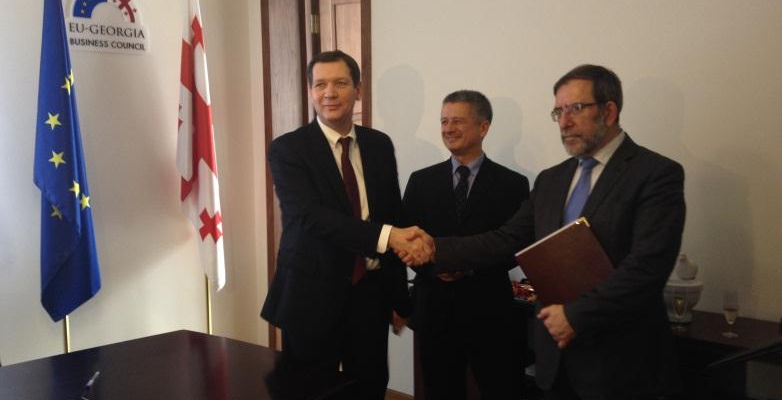 EUGBC Memorandum of Understanding with Rustavi 2
On 18 February 2014, the EUGBC Secretary General, Ambassador Zviad Chumburidze and Director General of the Broadcasting Company "Rustavi2" signed a Memorandum of Understanding (MoU) on cooperation between the EUGBC and"Rustavi2". The signing ceremony took place at the EUGBC office inTbilisi. The Head of the EU Delegation to Georgia H.E.Ambassador Philip Dimitrov,Vice Chairman of the EUGBC Board David Lee (Magticom), and other dignitaries attended the signing ceremony.
With the MoU EUGBC offered Rustavi2 honorary membership in the Council. The document also defined the cooperation  framework between  EUGBC and "Rustavi  2" aimed at  promoting  Georgia's integration  in to the European Union and developing economic relations between the countries of the European Union and Georgia.