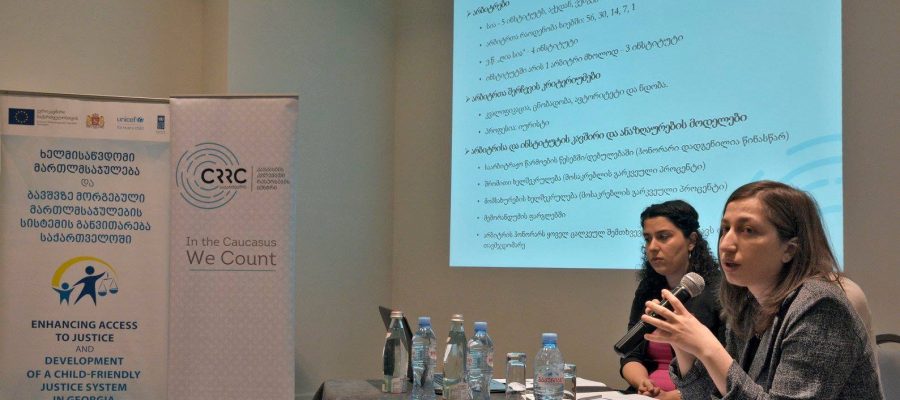 Dentons: Mariam Malidze contributes to the study developments of arbitration in Georgia
Mariam Malidze, Paralegal at Dentons' Tbilisi office participated in the study on developments of arbitration in Georgia – Legal and Practical Aspects of Arbitration in Georgia, 2018 (<– Please click here). 
The research for the report was carried out by CRRC and supported by the European Union and UNDP. Mariam was involved in the research of Georgian case law and reviewing the practices of arbitration institutions in Georgia.
The study examines the status and prospects of arbitration in Georgia with the focus on the main barriers that hamper development of alternative dispute resolution mechanisms. The research includes a review of Georgian legislation, in-depth analysis of ten acting arbitration institutions, and quantitative and qualitative interviews with representatives of the interested groups: arbitration institutions, lawyers, businesses, judges, government and international organizations, as well as the individual citizens.
The presentation of the study  was held in Holiday Inn Tbilisi on Monday, March 12. Mariam presented the study findings with respect to arbitration institutions in Georgia. More than 50 people attended the event, including representatives of Georgia's business and NGO sectors, law firms, as well as several government officials.
About Dentons
Dentons is the world's largest law firm, delivering quality and value to clients around the globe. Dentons is a leader on the Acritas Global Elite Brand Index, a BTI Client Service 30 Award winner and recognized by prominent business and legal publications for its innovations in client service, including founding Nextlaw Labs and the Nextlaw Global Referral Network. Dentons' polycentric approach and world-class talent challenge the status quo to advance client interests in the communities in which we live and work.  www.dentons.com