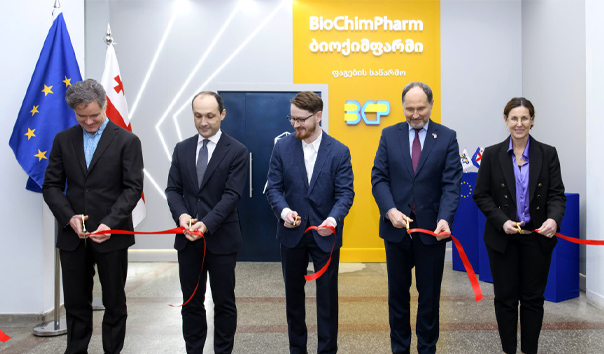 BioChimPharm – modernizing historic Phage manufacturing factory
EUGBC member Georgian biopharmaceutical company BioChimPharm (BCP) has completed the process of modernization of its historic
Bacteriophage (Phage) manufacturing factory. 
A 2-year investment project worth GEL 17.5 million has been implemented with the support of the EU, the EBRD, FAO and the Ministry of Economy and Sustainable Development of Georgia and as a result, BioChimPharm reequipped the plant in compliance with the EU GMP (Good Manufacturing Practice) guidelines, an accepted standard in the European Union.
The Company plans applying for GMP certification within the following months.
Please read the article for more ?
https://bm.ge/en/article/biochimpharm-opens-phage-manufacturing-factory/123145/