American Medical Centers Tbilisi –new corporate member of EUGBC
American Medical Centers Tbilisi – international health services provider in Georgia. AMC owns and manages ambulatory and outpatient care facilities in Georgia, Ukraine and Eastern Europe. AMC is dedicated to providing the highest standards of healthcare available using the latest diagnostic and therapeutic protocols from the United States and European Union.
Dr Richard Styles MB ChB DRCOG FRCGP Chief Medical Officer, AMC Group:
"As Chief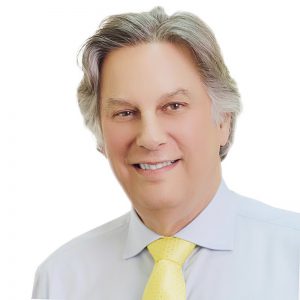 Medical officer of American Medical Centres Group it is a privilege to contribute a short article to EUGBC magazine. American Medical Centres (AMC), Tbilisi, has now completed its first successful year in Georgia and we are very proud of our clinic and the services that it offers to those residents in Georgia. AMC sets out to provide comprehensive healthcare across the whole of the medical specialities, coordinating care through one well-administered facility where patients are our prime concern. We work through a core of primary care physicians – family medicine, pediatrics and gynaecology, who take a holistic approach to healthcare both physical and psychological.
Through this personal physician healthcare is planned and opinions of specialists, imaging radiologists and diagnostic tests – such as gastroscopy – are arranged. These specialists are chosen for their professionalism, language skills and working to international guidelines as well as providing prompt and robust reports. However throughout this "journey" the primary physician is always there to answer questions, collate information and summarise your findings. AMC collates all your information in electronic format making it readily accessible to you for future reference but also to other foreign specialists or our specialists in Kyiv or USA where we sometimes take other opinions.
Our ethos is to provide you a personal and professional standard of care that embraces international medical ethics and has strict adherance to confidentiality and privacy of information. We take pride in trying to adapt to your own national requirements for vaccinations, healthcare guidelines and medicals for a variety of uses. Our place in international healthcare in Ukraine and Georgia, and soon to be Kazakhstan, and our working language being English, allows us to have excellent relations with the major insurance companies. This benefit is brought to patients through the process of direct billing – a cashless system where patients no longer need to keep funds in reserve for emergency healthcare. In cases of expensive treatment "Guarantees of Payment" are quickly obtain, a process that can be aided through our experienced insurance staff in Kyiv. In serious circumstances our physicians and staff also have ongoing experience with casualty evacuation to Europe or Istanbul.
I take an active interest in the development and maintenance of healthcare standards throughout AMC Group; overseeing staff appointments, appraisals and standards of care and being personally involved in all complaints. It also gives me great pleasure to be a regular visitor to Tbilisi throughout the year. In extending our work in Georgia we are opening a new facility in Batumi to service the healthcare needs of Georgian families and foreign tourists throughout the summer months and I will visit in the Spring to assure our usual standards of care.
It remains for me to wish you a successful, prosperous and healthy New Year".