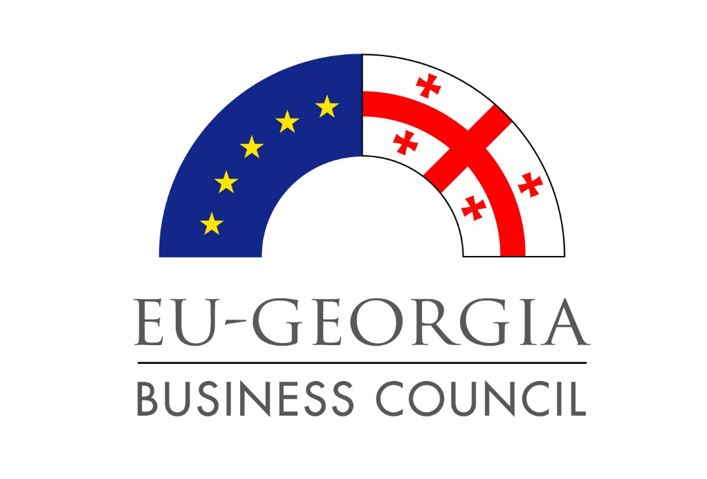 A meeting of business representatives of Georgia with Philippe Cuisson
On the occasion of the 12th meeting of the EU-Georgia Subcommittee on Trade, Economic and related Legal Issues on 3rd of June in Tbilisi, the EU Delegation organized a meeting of business representatives from Georgia with Philippe Cuisson,
Representative of Directorate General for Trade (DG Trade) of European Commission (EC), Chief Negotiator on DCFTA with Georgia from EU and the colleagues from Brussels in the margin of the Trade Subcommittee.
On behalf of EUGBC, Vice Chairman of the Board, Badri Japaridze, Members of the Board, David Lee and Nick Gvinadze and Country Representative, Tamar Khuntsaria took part in the meeting.
The Brussels delegation, chaired by Mr. Cuisson and composed of representatives from DG Trade and DG ECFIN, briefed the meeting participants about the current state of negotiations on Deep and Comprehensive Free Trade Area (DCFTA) between the EU and Georgia as well as discussed the current economic and trade situation in Georgia.
Philippe Cuisson informed that the negotiations on DCFTA with Georgia, which was launched in February 2012, will be concluded by July 2013. Concluding the negotiations speedily, he said, demonstrates high commitment of both Georgian and EU sides to the negotiations process. Mr. Cuisson further stated that the text of the agreement will be initialized in the end of the current year, and most likely signed in the end of 2014 or the beginning of 2015. After signing the text, before entering into force, it will be translated in 28 languages (for every EU member state), followed by the ratification by Georgian parliament, European Parliament and all EU member states parliaments. It is therefore anticipated to have the DCFTA in force by the end of 2015.
According to Mr. Cuisson, once having the DCFTA fully in force, it will have a significant affirmative impact on Georgia's overall economic performance. First of all, it will increase trade activity and will thereby have a positive effect on the revenues in the country. Besides, in a long run, DCFTA will certainly stabilize economy and boost the confidence of investors. Moreover, signing a DCFTA with the EU does have a political implication as it will vividly demonstrate Georgia's European choice.
The meeting was concluded by questions and discussion.