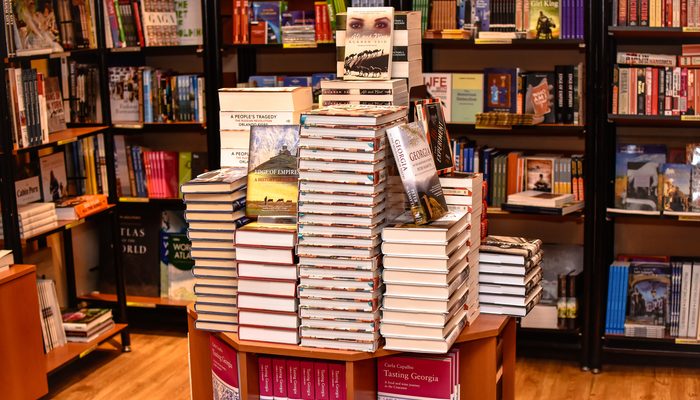 Prospero's Books has joined EU-Georgia Business Council team
We are pleased to welcome our new member Prospero's Books, which has recently joined EU-Georgia Business Council team !
Prospero`s Books & Caliban`s Coffeehouse is the place you will be delighted to find : English and other language general books, English Language Teaching Books and Used books that are exchanged for an in-store credit.
Besides the books, Prospero`s Books also offers Gifts & stationary and other services like, PBY Membership, Children's reading Hour, Internet on the site. In the coffeehouse you can sit down, relax and enjoy a specialty coffee and tea drinks, sandwiches, salads and pastries. You are welcome to purchase coffee and tea by weight. Prospero's coffee is blended and roasted freshly every week. 
Prospero's Books' mission is to create the environment for the local and expatriate customers to experience the best quality services and products. The company strives to be valuable resources to their customers and help them to benefit from each buy. Its goal is to run the long term-oriented business to the profitable results for the future expansion. Their values are the ethics to conduct the business in professional manner and with such extent that will able Prospero's team to grow, allow mistakes and learn how to innovate from them.
You can find a store at different locations:
34 Rustaveli ave. Tbilisi 0108. Georgia
Tel: (995 32) 2 92 35 92
Mob: (995) 577 91 79 91
Fax: (995 32) 2 92 09 01
32-34 Makhashvili str. Tbilisi. Georgia
Inside of the building of the Hotel " Betsy`s "
T:(995 32) 2 93 14 04
#1 Vaja-Pshavela Avenue
In the building of National Archive Center
Email: info@prosperosbookshop.com
Web Address: www.prosperosbookshop.com