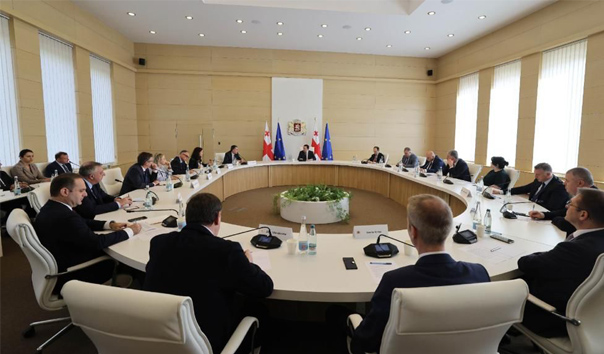 18th meeting of the Investors Council
On October 19, 2022, EU-Georgia Business Council Secretary General Zviad chumburidze and Executive Director Giorgi Kacharava attended the 18th meeting of the Investors council.
The main topics of the meeting included the formation of the new framework of investment laws, the update of the FDI strategy – technical assistance to "Enterprise Georgia", further development of the insurance sector in Georgia, the ongoing pension reform, the issues of the labor legislation and the internationalization of the Georgian education system.
The members of the Investors Council also discussed the perspectives of development of different sectors, which will serve to improve the overall investment climate in Georgia.